REQUEST A QUOTE
Energy Independence & Peace of Mind
Hybrid DC vs AC Coupled: Deciding on your 10kw Solar System with Battery
Solar with battery systems, such as the sought-after 10kw solar system with battery, are seeing increased popularity in both residential and commercial sectors. With varying solutions like AC and DC coupling, understanding their distinctions becomes crucial for efficient solar power generation.
AC vs. DC Coupling: Understanding the Dynamics
Direct Current (DC)-coupled photovoltaic (PV) systems are known for their energy efficiency, surpassing their AC (Alternating Current)-coupled counterparts. This efficiency translates to the growing demand for 10kw solar system with battery price offers in the market.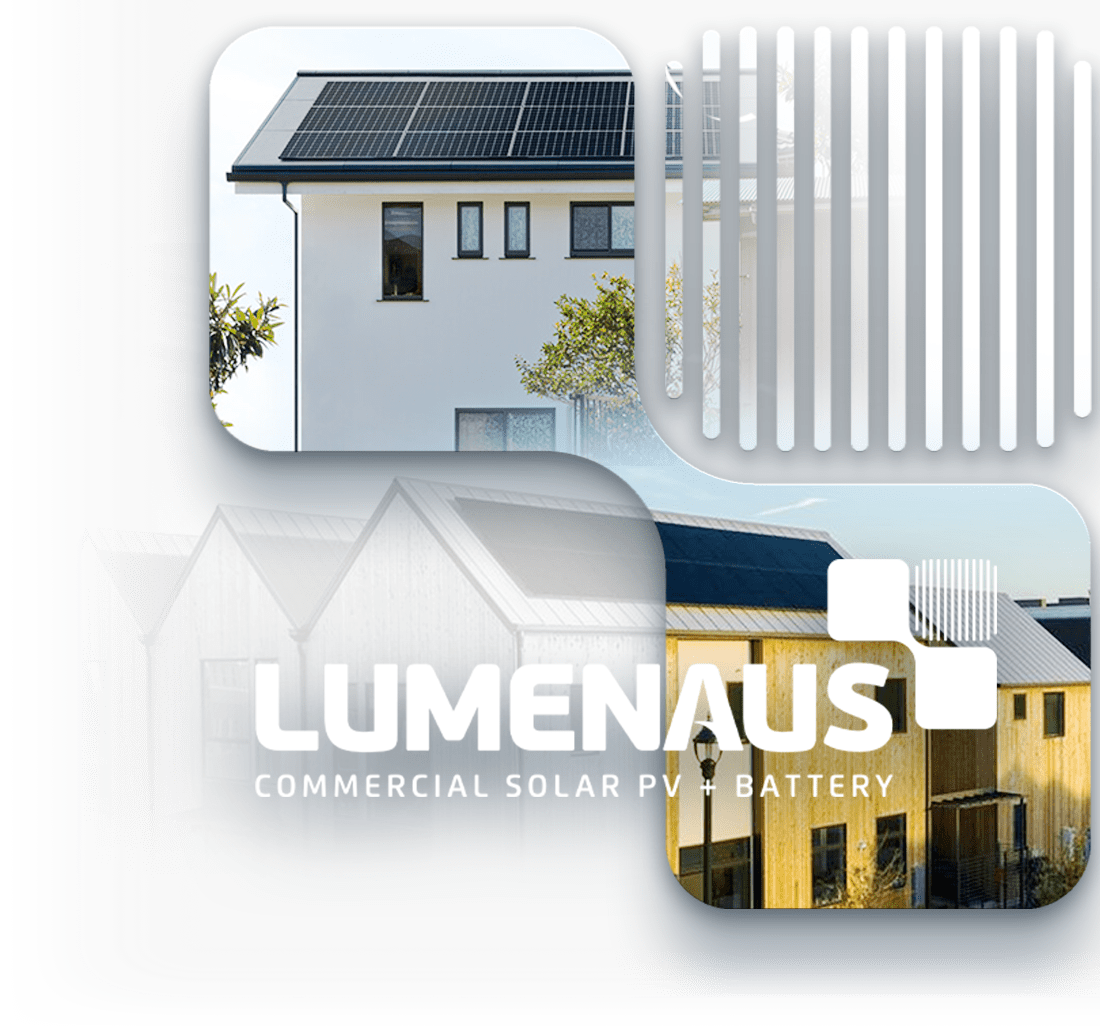 Higher Efficiency Solar with Battery Systems
In the intricate dynamics of solar system with battery, the efficiency lies in the journey of the electricity post-generation. Solar panels, producing DC, need AC conversion for household appliances. Yet, solar batteries inherently store energy in DC.
AC-coupled systems like the renowned Tesla Powerwall, a leading choice when considering solar panels with battery, send the DC energy from the panels to a solar inverter, converting it to AC. This energy either powers your appliances or is reverted back to DC for storage via another inverter.
Contrastingly, DC-coupled systems, such as the Q Cells Battery – a solid choice for solar with battery storage in Australia – have a more direct approach. Their solar electricity travels to a charge controller, charging the battery without multiple conversions.
DC-Coupled:
Maximizing 10kw Solar Panel System
Installer standards from the Clean Energy Council only permit Retailers to instal solar panels with a capacity that is 33 percent greater than the size of the solar inverter. This is why 6.6kW solar systems with 5kW batteries are advertised everywhere in the market place.
However, the 33% rule does not apply if a solar battery is connected to your solar system.
Only devices without battery storage are subject to the 33% oversize regulation. If a battery is installed, then the standard is no longer applicable so you can confidently install a 10kw solar system with battery at your property without exceeding the network limitations.
This is especially effective with DC-coupled batteries such as the Q Cells Battery Q Core H5. If you have a 5kW inverter and produce 10kW of power, you can send 5kW of solar power to the inverter and 5kW of solar power to the battery.
Oversizing is less effective with an AC linked battery because the 5kW solar inverter has a maximum output of 5kW and the battery is charged after the solar inverter. 
Why would we want to install an AC Coupled Solar with Battery System?
The advantage of choosing an AC Coupled Solar with Battery Storage System lies in the fact that you can easily retro-fit or add an AC Coupled Battery to any existing Solar PV Panel System, without the need to replace or upgrade existing hardware.
One other exception lies in cases where clients wish to install Micro-Inverters, whereby the solar DC power is inverted to AC behind each solar panel.
If you choose to install Micro-Inverters then you only have the option of adding an AC Coupled Battery such as the Tesla Powerwall AC, which Lumenaus highly recommends. 
Battery Product Warranties & Guaranteed Cycle Life
Lumenaus only supplies & installs solar energy storage systems which come with a minimum 15 Years Manufacturers Warranty and a Guaranteed Cycle Life as part of that Warranty by the manufacturer.
The simple matter of fact is that a good quality solar with battery system can take up to 10 Years to pay for itself, so we feel that our customers will be short-changed if their battery product warranty expires at this point.We see all too often lower grade, made-in-China energy storage systems being sold in the market place which typically come with only a 5 or 7 or 10 year product warranty.
Another important issue we see is that most of these warranties do not cover call-out fees or the cost of removing and replacing hardware, nor do they cover the cost of transport and shipping of the battery itself even if the product is found to be faulty and the warranty claim is accepted.
Further, many energy storage systems and batteries are imported either privately by the retailer, or by any one of a number of local wholesale distributors.
By Australian law, the importer of the goods is deemed to be both the manufacturer and liable entity for any warranty claims.
Frankly, if the product manufacturer themselves do not have an operation in Australia then it falls upon the importer to service your warranty claim and this process may be difficult and costly to you as the end-user. For these reasons, many consumers are left with sub-standard support for their Solar with Battery Systems. 
We feel that Tesla Powerwall has the industry's best and most comprehensive warranty coverage and for this reason Lumenaus highly recommends the Tesla Powerwall.
Quality vs Premium Solar Panels
The cost of Residential Solar with Battery varies greatly in the Australian market and this is a direct reflection of the variation we see in product quality, workmanship and ultimately the longevity of the system.
The biggest difference in project price is well within your control, that being your choice of Solar Panel & Inverter System, which can vary in price by as much as $0.50 per watt, or around $3,000+ on a 6.66kW System…
That's correct, as much as 50% or more of the project cost can be dependent on which Solar Panels & Inverter System you choose, so choose wisely and I'll tell you why;
Working Life & Solar Cell Degradation
How Bad could it Be, and why do we care?
Some solar with battery systems are so poorly designed, typically around lowest production & materials cost, that their working life expectancy can be as little as 12 – 15 years. Even if these low-quality panels did last a full 25 years, because of their higher annual cell degradation rates (as high as 0.7%) you can barely expect to achieve 80% yield by this time.
Compare this to a quality solar with battery system, such as the Sunpower Maxeon, which will yield as much as 92% in Year 25 and 88% in Year 40. Guaranteed for an eye-watering 40 Years by Sunpower Maxeon Solar Technologies Ltd.
Manufacturer's Warranty & Investment Return Guarantee
Few manufacturers' warranties on Solar Panels include most of the costs associated with replacing a faulty panel.
In fact, the cost of removing the faulty panel, shipping of the suspected faulty panel back to the manufacturer, shipping of a new replacement panel to you and installation labour to install your new panel all far out-weigh even the cost of the new panel and make for a very expensive warranty claim – even if successful which is something to be aware of.
Premium Solar Panels such as Sunpower naturally cover all costs associated with replacing the faulty panel, this is a reflection of their confidence in their products and one of the many reasons why Lumenaus has partnered with Sunpower.
Sunpower Performance Solar Panels
Sunpower manufactures a High-Quality mid-range Residential Solar Panel which comes with a Comprehensive 25 Year Parts & Labour Warranty.
The Sunpower Performance is the Lumenaus 'go-to' Quality Standard Residential Solar Panel offering to those customers who want the complete Package without the Premium Price Tag.
Sunpower Maxeon Solar Panels
The Sunpower Maxeon Solar Panels are not only expected to last 40+ years, but their annual cell degradation is so low (0.25%) that Sunpower Guarantees an 88.3% yield by Year 40.
This is also reflected in Sunpower's Industry-leading Warranty which covers Parts, Labour & Performance.
Installation of New Panel
Project Delivery, Installation Standards & Workmanship Warranties
You're happy with the quote, the price is low and you wouldn't have a clue which solar panel will be included (or why?).
The company is well known and the sales rep seemed to know their stuff, you think the system size is right for your requirements so a great project delivery result is assured… or is it?
Don't all CEC Accredited Installers have to work to the same standards?
Yes they do, and we wish this was the case, but unfortunately a lot of solar with battery installers sent out to installations are either inexperienced, poorly managed or simply lack the proficiency or care to ensure a high-level of standard in workmanship.
Lumenaus is often contacted by clients who have had a poorly designed and sub-standard residential solar with battery installation carried out by another retailer, seeking a high-quality expanded system which can fulfill their needs where others have fallen short.
We pride ourselves in exacting standards in workmanship, solar with battery project delivery and customer satisfaction.
How does a 20 Year Workmanship Warranty Sound?
The fact is that many workmanship-related issues which can cause solar with battery hardware to fail over time can sometimes take many years to become apparent.
Couple this to low-grade solar panels & inverters which themselves come with shorter product warranties and you may find yourself among the 600,000+ 'orphaned' solar panel systems out there in the market, likely to fail and without any warranty support.
Lumenaus offers our Residential Solar with Battery clients an industry-leading 20 Year Workmanship Warranty so you have peace of mind that our Installation work is of the highest commercial standard and you can confidently expect outstanding outcomes.
Is the industry standard of 5 Years sufficient?
In actuality, many workmanship-related faults that might cause solar with battery hardware to fail over time can take several years to manifest.
Combined with low-quality solar panels and inverters that come with shorter product warranties, you may find yourself among the 600,000+ "orphaned" solar panel systems on the market, which are likely to fail and lack warranty coverage.
Lumenaus provides our Residential Solar with Battery clients with an industry-leading 20-Year Workmanship Warranty, so you can rest assured that our Installation work is of the greatest commercial grade and that you may confidently anticipate exceptional results.