REQUEST A QUOTE
Guaranteed Highest Investment Returns
Industry-leading Warranties
Welcome to Lumenaus Commercial Solar Bendigo, a leading provider of Commercial Solar Bendigo, Victoria. We offer businesses a cost-effective and sustainable energy approach, particularly crucial in today's climate-conscious environment. The demand for commercial solar Melbourne solutions has noticeably risen and deservedly so. These solutions carve out a sustainable path while also facilitating significant cost savings.
Accredited by the Clean Energy Council, Lumenaus Commercial Solar Bendigo specialises in premium level commercial solar panels & inverter systems that promise superior performance, longevity, and efficiency. We understand the significance of cost and, therefore, provide competitively priced options tailored to your business needs. Our expert team carefully evaluates your energy needs and site feasibility, delivering comprehensive and transparent quote options ensuring maximum ROI.
At Lumenaus, our dedication stretches beyond simply supplying commercial solar panel systems. We offer a comprehensive solar experience, encompassing system design, installation, maintenance, and ongoing support. Our team of skilled technicians and engineers facilitate a smooth transition to solar power, empowering your business to decrease its dependency on conventional energy sources and embrace clean energy.
Commercial Solar Projects
Since our inception in 2015, Lumenaus Commercial Solar Bendigo has established an impressive track record of delivering high-quality commercial solar projects across Victoria and throughout Australia. We're proud leaders in large-scale solar, with core services that include Commercial Solar Systems, Commercial Battery Storage, and Premium-level Home Solar & Battery Systems.
Our diverse clientele comprises engineering firms, retirement villages, commercial builders, primary producers, and an array of factory-based businesses, demonstrating our versatility across different sectors. As an Australian family-owned company, we take pride in delivering best in class Commercial Solar & Commercial Battery Storage projects for our Commercial Solar Victoria clients, while maintaining an equal level of dedication and quality for our residential customers.
Read why we believe Lumenaus is one of the Best Solar Companies in Melbourne.
High Quality Equipment & Installation at a fair and reasonable price to ensure your system provides you with a firm and reliable return on your investment.
Our Director & founder, Michael Califano, is a Clean Energy Council (CEC) Qualified Solar Designer and personally oversees every Lumenaus Commercial Solar Client's final system design, including the structural & electrical engineering work carried out & provided for each project.
Michael is also a fully qualified and Accredited Finance Professional with a strong focus on providing our clients with a well-designed, high quality Commercial Solar Systems and smart financing solutions through our Cleantech Financial business.
Lumenaus has access to a number of Commercial Solar Finance products, including Chattel Mortgage, Operating Leases, Energy Upgrade Agreement (EUAs) and Power Purchase Agreements (PPAs).
Michael has a strong focus & expertise in Quality Commercial Solar Power & Battery Storage Systems both sales & technical. For this reason, Lumenaus maintains close working and direct partnerships with a select number of product manufacturers, we enjoy factory-direct pricing, priority stock allocations and industry-leading warranties.
Lumenaus provides Quality Commercial Solar & Battery Systems which last as we firmly believe
"The bitterness of poor quality remains long after the sweetness of low price is forgotten"
– Benjamin Franklin
With Lumenaus Solar by your side, the transition to commercial solar has never been smoother, regardless of the scale or specific requirements of your commercial venture.
Commercial Solar Bendigo
Lumenaus Solar specializes in commercial solar to drive sustainable business practices. Our customized systems enable organizations to efficiently utilize solar energy, reducing costs and environmental impact. We're industry leaders committed to setting high standards in commercial solar.
Commercial Solar Systems Bendigo
With a decade of experience, Lumenaus Solar offers top-tier commercial solar systems. Our systems combine best-in-class equipment and design for reliable, efficient energy generation. We set the industry benchmark for commercial solar systems.
Commercial Solar Installation Bendigo
Lumenaus Solar is a trusted name in commercial solar system installation. Our expert team ensures high level attention to detail & quality workmanship for long-term peak performance, making us a go-to choice for quality commercial solar system installation services.
Solar for Business
Lumenaus Solar delivers tailored solar for business solutions that benefit your bottom line and the environment. Partner with us to make your enterprise a model of sustainability and operational excellence. With our comprehensive solar for business offerings, you can achieve greater energy independence while making a positive environmental impact.
Commercial Solar Power
Upgrade your sustainability efforts with Lumenaus commercial solar power services. Our state-of-the-art systems ensure reliable, clean energy, making us your premier partner in commercial solar power solutions.
Solar PPA
Lumenaus Solar offers flexible Solar PPA options to make solar energy more accessible. Through our Power Purchase Agreement, we manage every aspect from installation to maintenance, enabling you to benefit from reduced energy expenditures. With our Solar PPA, you can seamlessly transition to a more sustainable and cost-effective energy solution.
Large Scale Solar
For larger projects, Lumenaus Solar excels in large scale solar solutions. With a focus on deploying cutting-edge technology and adhering to rigorous design principles, we ensure that each project achieves both operational efficiency and significant environmental benefits. This commitment to quality and innovation solidifies our position as a leader in large scale solar initiatives.
Commercial Battery Storage
Lumenaus Solar offers crucial commercial battery storage solutions. Our advanced systems let businesses store excess solar energy, generate significant revenue streams, and reduce carbon footprint, making us a leader in commercial battery storage.
01
Electricity Consumption Analysis
02
Comercial Solar PV and/or Battery Design
03
Detailed Financial Modelling
04
Project Finance & Government Incentives
05
Pre-Installation Grid Protection Design & Engineering
06
Network Application & Grid Connection Approval
07
Quality Commercial Solar PV Project Delivery
01
Electricity Consumption Analysis
We will carefully analyse your historical 30-minute interval electricity consumption data, including your Maximum Demand and Load Profile to better understand how to design the Commercial Solar system which is optimal to your needs.
02
Comercial Solar PV and/or Battery Design
03
Detailed Financial Modelling
04
Project Finance & Government Incentives
05
Pre-Installation Grid Protection Design & Engineering
06
Network Application & Grid Connection Approval
07
Quality Commercial Solar PV Project Delivery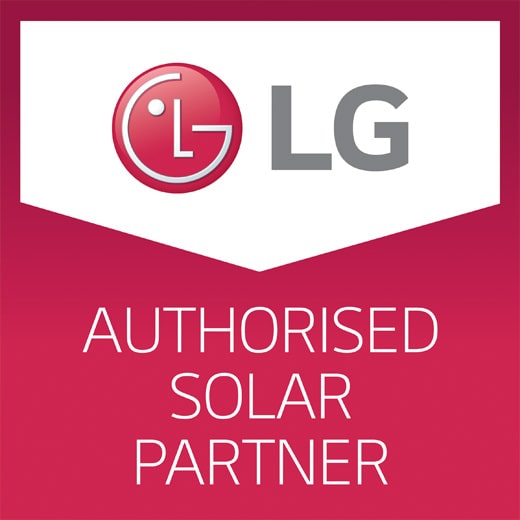 LG Solar has been working with you for some time and has observed your excellent work ethic & focus on quality. We are delighted to appoint Lumenaus Solar & Battery Systems to the category of LG Authorised Commercial Solar Bendigo Partner. Lumenaus Commercial Solar Bendigo has been selected as the preferred LG Electronics Commercial System Solar Installation Company because of your high level of customer service and installation quality. Congratulations on the appointment to LG Authorised Solar Commercial Partner.
Markus Lambert, General Manager – LG Energy Solutions & Solar
Michael's attention to detail and commitment to deliver on project outcomes is outstanding. In my experience he personally oversaw the project delivery, ensuring it met both my high expectations and exceeded the electricity savings forecasted.
Samuel White, GM Brad Perryman Group73kW LG NeON2 & SolarEdge Optimisers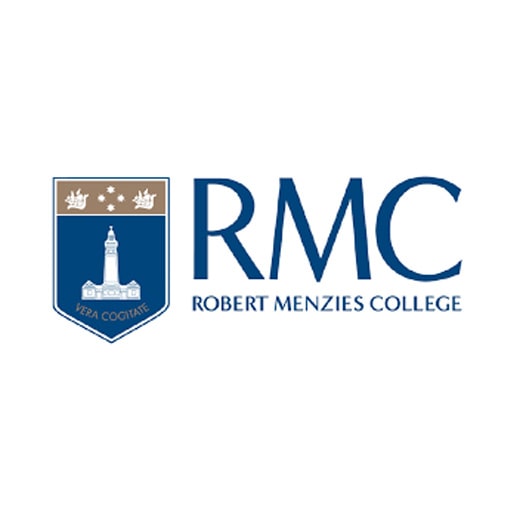 Michael's attention to detail gave us confidence that his recommended design of high quality panels, inverters and optimisers would suit our requirements. The installation phase was very pleasing, most of the challenges with the project were resolved before I was aware of the problem and Michael has kept in contact with us and taken an interest in the performance of our system, this gives us great confidence in Lumenaus.
Mark Mann, Business Manager Robert Menzies College100kW LG NeON2 & SolarEdge Optimisers
We were most impressed with Michael's problem-solving skills, particularly with his idea to design & fabricate a custom solar carport which would allow for the extra solar panels we needed, in addition to providing shelter to our client's vehicles whilst awaiting service in our sloping waiting bay.
Ryan Tabone, Managing Director Eastland Body Repairs 97.5kW LG NeON2 & SMA with Tigo Optimisers
HM.Clause Pacific decided to engage Michael from Lumenaus Solar & Battery Systems to install a 100kW Solar Power System in March 2019. We found that Michael stood out from the other companies, he was very knowledgeable, experienced and passionate about his work and very professional.
Abdullah Allabadi, Finance & Administration Manager HM.Clause Pacific100kW LG NeON2 with Fronius
We were pleased with the level of personalized service provided to us by Michael, in terms of arranging the appropriate finance facility and electrical compliance work, as well as his continued follow up with us to ensure we were satisfied with the results & energy savings produced by our system.
Sal Sansonetti, Owner Nezkot Engineering100kW Solar PV with Fronius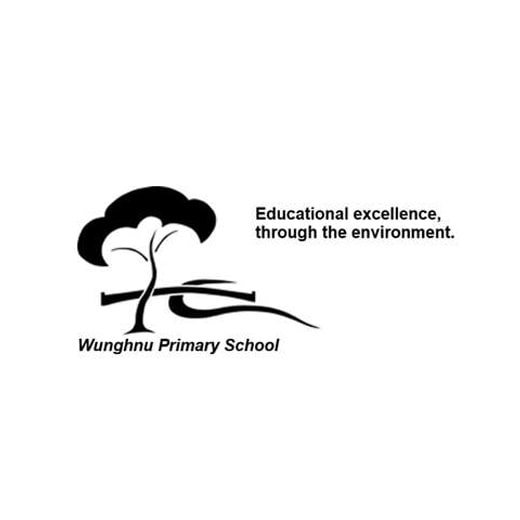 A significant element to Michael's successful tender was in the value for money the school received, quality of equipment he offered and the professional and diligent manner in which he replied to emails or calls pertaining to the Solar for Schools Program.
Brendan Kenna, Principal Wunghnu Primary School
Visit the Lumenaus Home Page for a complete list of Quality Commercial Solar Products & Services offered by Lumenaus.